TL;DR: What is Krisp.ai and is it any good?
Krisp.ai is a noise-cancelling app that allows you to work and make calls in crowded spaces (think: noisy cafes, outdoors, etc). IMO Krisp app is perfect for professionals, teams and call centers that work remotely or in an open office.
Anyone who works at home or in a busy office knows how difficult it is to seem professional when you've got screaming children or dogs barking in the background.
Not only is it distracting, but if you're making an important call, clarity and a noise-free environment is everything. Of course, there's a solution to the problem.
Enter: Krisp.
Krisp is a simple app designed to remove the background noise during your calls. No more buying separate expensive microphones or speakers to achieve this result— all you need is this software.
So whether you have an important business meeting or you're simply talking to a friend, Krisp is here to save the day.
And I'm not talking about the doughnuts either, although that would just be the icing on the cake.
For this in-depth review, I'll go over exactly what this software does, how it works, and if it's the perfect piece of tech you've been looking for. If you're a:
Remote worker who wants to up their client game with professional calls
Gamer who wants clear voice when chatting with their teammates
Member of a remote team and wants productive, efficient meetings
Call center agent, online teacher, podcaster, streamer, or any other member of a profession that requires crisp, clean audio,
Then you may want to consider using Krisp.
Krisp App Review – Noise Cancelling App
What is Krisp and How Does it Work?
In a nutshell, Krisp is an AI-powered noise suppression software that cancels out noise in real-time. Available for macOS and Windows, Krisp works with over 600 apps to give you those clean, noise-free calls you've been looking for.
Basically, Krisp works as if you've got a sweet pair of noise-canceling microphones and speakers when you're talking.
And before we get to the nitty-gritty of what Krisp is, you may be asking what exactly are noise-canceling microphones and noise-canceling speakers.
The objective of noise-canceling headphones is to essentially cancel out all the noise surrounding the goal of what you're actually listening to. And it works by picking up the low-frequency noise and neutralizes it before it reaches your ears.
So all of the noises like dogs barking or even if you're on a plane, you'll be able to cancel out with powerful noise-canceling technology on headphones. If you're speaking into the microphone, the intention is just to hear your voice and none of the other background noise.
So when you really need to block out the noise, you'll be thankful you've got noise-canceling to help you.
Krisp works similarly as those headphones by acting as the medium between your hardware and the app you're talking with. Krisp takes whatever noise is being transferred to the mic and eliminates the background noise through its AI algorithms before it's transmitted to the video conferencing app.
Krisp's extensive library of over 20,000 noises, 50,000 distinct speakers, and 2,500 hours of audio helps identify background noise to help eliminate.
And another amazing part is that Krisp also works in the reverse way as well. Similarly to noise-canceling speakers, you'll be able to hear someone— whether it's your boss or anything like that— clearly without their excess background noise.
Really, It's super simple because no data ever leaves your machine. And the other person you're talking to won't even know a thing.
Interested in trying it out yourself? Let's get to the setup.
How to Set Up Krisp
Setting up Krisp is super fast and easy, especially since everything can be done on their website. You'll install it on your Windows machine or Macintosh and it just stays up there in the dock or taskbar.
To download Krisp, go to the official Krisp website. You'll be taken to the main page where you can simply click on the bright orange button to download the app.
Once you've got that installed, you'll access it through the Krisp icon on your macOS or Windows machine.
Pretty easy, right? Let's move on to actually using the software.
How Do I Use Krisp?
Krisp's interface itself is pretty straightforward; it's just one option for the speaker and another option for the microphone source. Then there's just a toggle to switch the AI-driven noise-canceling on or off.
You'll want to use Krisp alongside when you're using an application such as Discord, Zoom, Slack or Skype. Krisp works with over 600 apps, so you'll likely be able to use Krisp for all your needs.
And really, it's that simple. Since Krisp's technology works all through the data processing on your laptop, all you need to do is flip the switch on and let the software do it's thing.
Of course, I had to put Krisp to the test. Let's see how it did in a real-world scenario.
How Good is Krisp At Reducing Background Noise?
Through my own personal testing of Krisp, I used my little niece, Sam, as testing material for a Zoom call (not against her will, I promise!).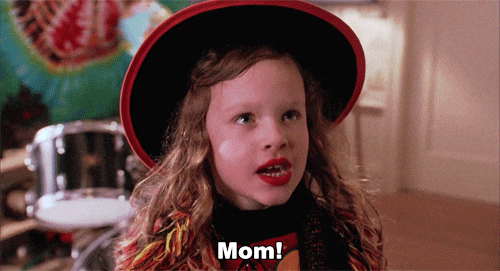 Since I really wanted to test the limits of this software, I tickled Sam and rubbed her belly so she laughed a ton, all while just a foot or two from my microphone.
As for the equipment itself, I ran a Shure SM7B microphone through a Focusrite 2i4 interface— totaling more than $500 for audio equipment alone. Since it's more high-end equipment, I was able to hear
Talking normally with the software off, it was obvious we were both making a lot of noise— and if I was talking to my client like this, it wouldn't make for a pleasant call at all. Then, I switched Krisp's software on.
The sound of Sam— who was giggling and laughing at first then started throwing in little screams here in there— surprisingly disappeared. I was surprisingly shocked that the AI's algorithm was able to catch Sam's screaming and eliminate it.
However, a big downside was that my voice was noticeably worse as well. It was a bit muddier and lower than normal, although the downside is totally understandable since Sam was putting on quite the show in the background.
I also noticed that with other apps such as Skype, the audio took a hit when there were more distractions going on in the background. My voice even became a bit distorted and incomprehensible at times.
There's an even bigger price to pay, and that's through your wallet.
Is the Price Worth It?
Krisp works on a subscription model rather than a lifetime or single purchase. While it's free for a 14-day trial, you'll pay $5 a month for the Pro version, which includes unlimited time speaking without noise as well as the ability to use it across 3 devices.
There's also an option for teams and enterprises to take advantage of multiple users, and a free trial to test out if Krisp is right for you. Since you can download it on Windows and macOS, testing out the free trial is easy. Krisp also can be downloaded via iOS and used for free, up to 240 minutes weekly.
And for the price of a Starbucks coffee, Krisp is a clear winner here. The ease of using Krisp is astounding, and the price you'll save if you land a client or have a productive, efficient meeting with your boss or other coworkers is well worth that coffee in the morning.
Unless missing out on that coffee turns you insane. Like how my little niece acts when she doesn't get her Cheerios in the morning.
If you need a service like Krisp, the price is extremely reasonable for the type of value it brings to the table.
The Bottom Line: Use Krisp to Take Your Calls to the Next Level
Okay, so this is one of the coolest tools I've used. And I don't say that about every app out there. Krisp seems to solve the problem of distracting background noise when it comes to making important calls.
It's a single button, you turn it on, and the software works its magic. It's super simple and easy with no settings and a clean user interface.
Overall I'm impressed that Krisp was able to remove so much noise from the background. I'll definitely use Krisp in the future for my important calls, and if you've had an embarrassing moment (or three!) with background noise during your calls, give Krisp a shot.
Related Content: