I help
SaaS and Marketing brands

create epic content and get the most from their existing…

After graduation (April 18′), I plunged into the freelancing and at the same time left home to live life on my own two feet.

Since then, I've built my skillsets as a SaaS content marketer and run an affiliate blog on the side.
I've done some rad 'content stuff' for these people 👇

But what exactly do I do? 🤔
I leverage witty content with sleek SEO to create epic blog articles (short-form & long-form) for B2B SaaS, Marketing & Online Business.
Topics of Interest 
B2B SaaS Content marketing
Personal Branding
Content Search Engine Optimization (SEO)
Affiliate Blogging
Outsourcing
Productivity Hacks
Some of my work
(Psst… Click here for entire portfolio)
Ongoing Projects
Affiliate marketing
SEO Coach and Consultant

OK, But who the hell is Mark Quadros? 👆
Well… that's a question I'm trying to answer myself, but since you're already here, I'll leave you with some fun facts about me 👇
✅ A 21YO guy from Goa (India's smallest state).
✅ Traveling the world since October 2018.
✅ Learned everything from the Internet.
✅ Scaled freelancing business to 5-figures/mo without prior connections or experience.
✅ Started a side-hustle (read: affiliate marketing blog).
✅ Lives from a single backpack.
Learn more about me or how we can work together.

And finally… some juicy social proof 🙌
 Here's a recommendation from Brittany Ryan (my awesome client)
And here is Jon's (Hack the Entrepreneur) response to my guest post submission:

Online Learning Platforms
Everything I know, I've learned from the internet. Right from content, website design and even running an online business, the internet has a wide variety of options to learn new skills. It's much cheaper than traditional education and is accessible from any part of the world.
SaaS Deals
Best SaaS Tools
Need more convincing?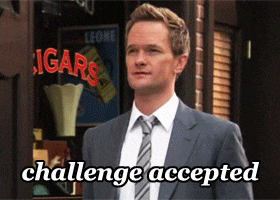 Shoot me an email at contact@markxquadros.com and then give me 15 minutes (think: zoom session) to convince you otherwise. 😉